We had a great time in Taipei and Tokyo, but I'm so glad to finally be home! We're still dealing with terrible jet lag, especially my one year old, so I haven't had a chance yet to sort, photograph and list all the new tapes I brought back. Soon though, I promise! I thought I'd share some photos from the MT Expo in Taipei! I brought home a lot of limited edition tapes from the event.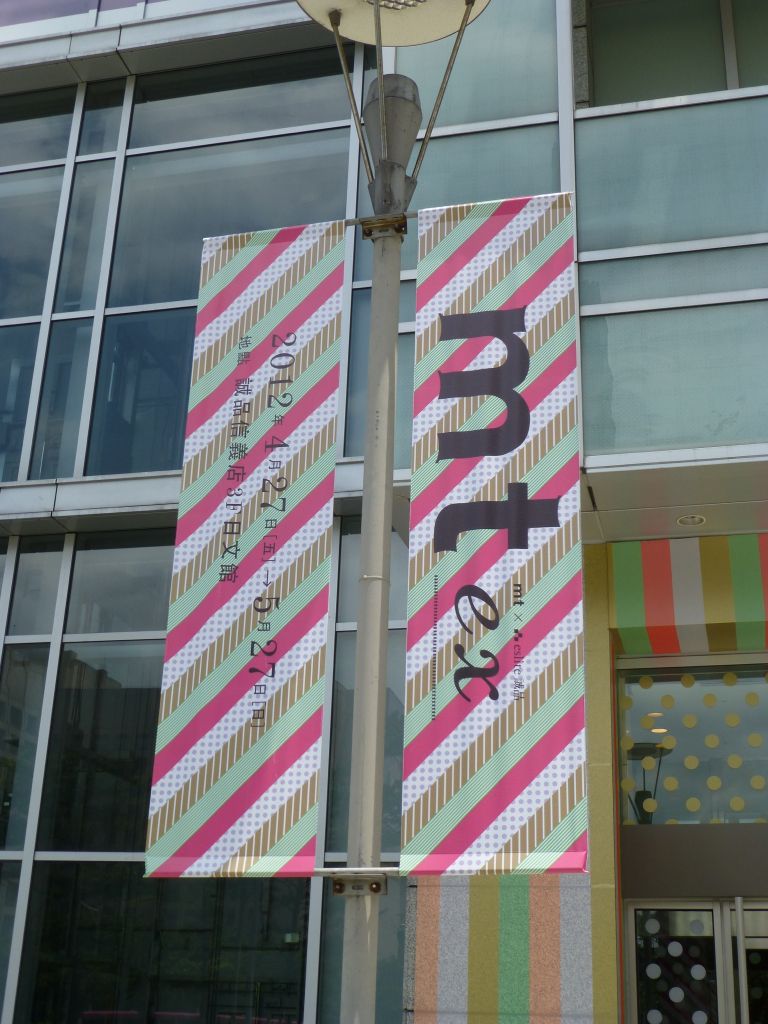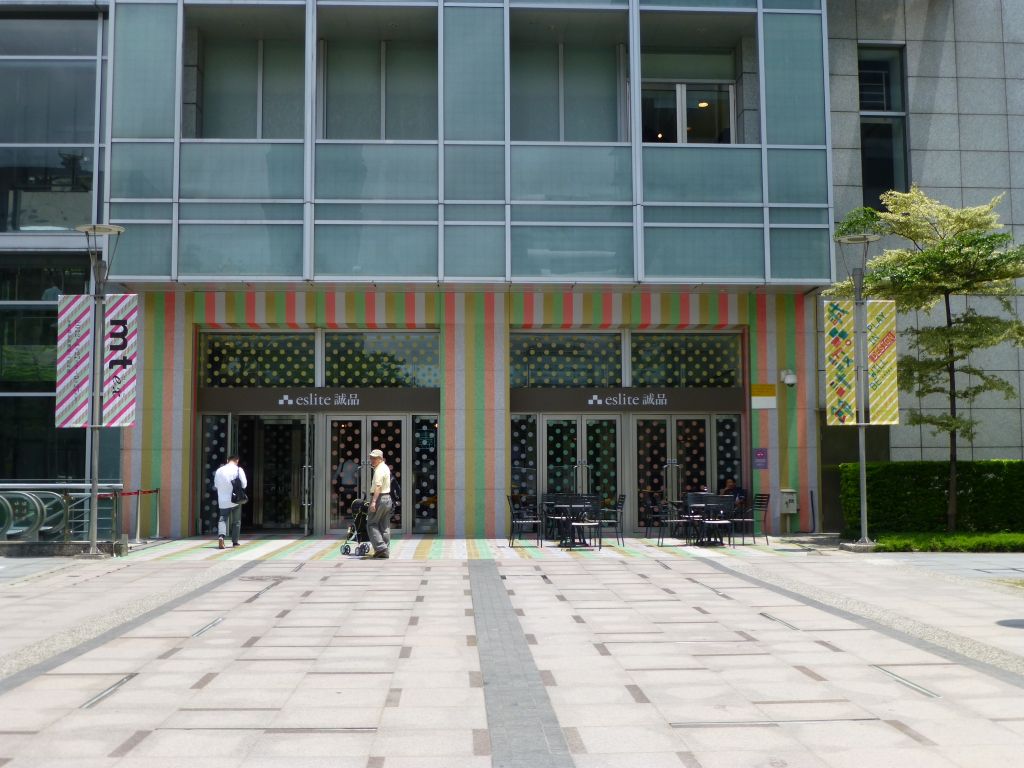 The event took place inside Eslite Bookstore. The stripes on the buildings and dots on the windows and doors are all masking tape.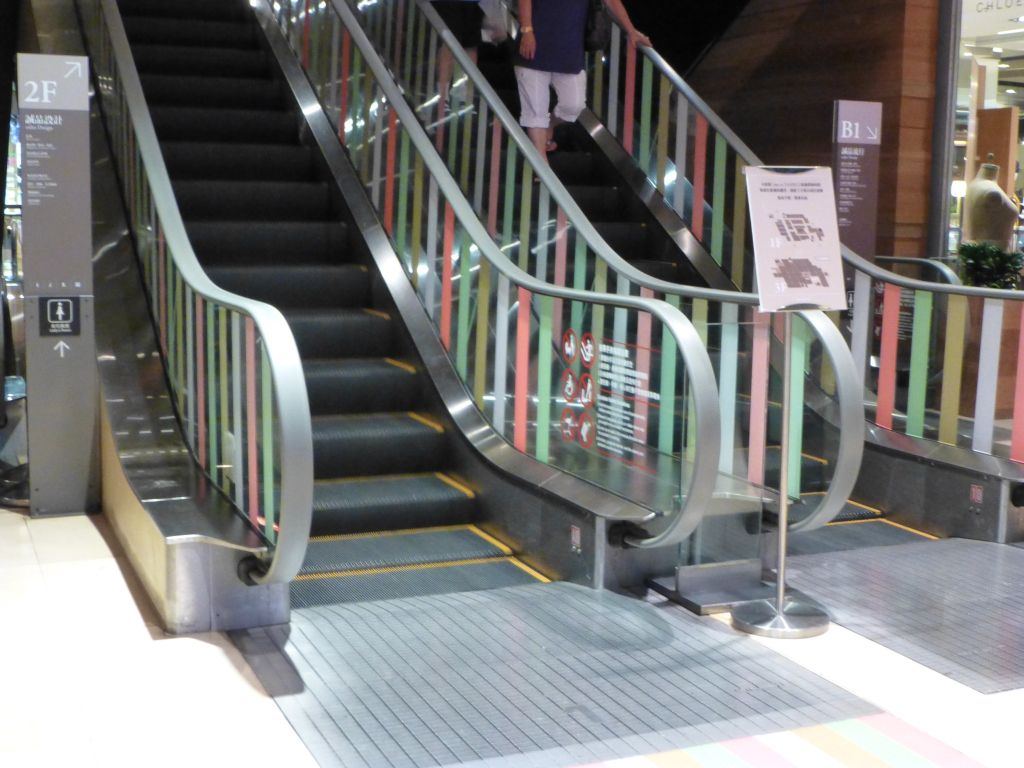 The escalators had stripes of masking tape on them.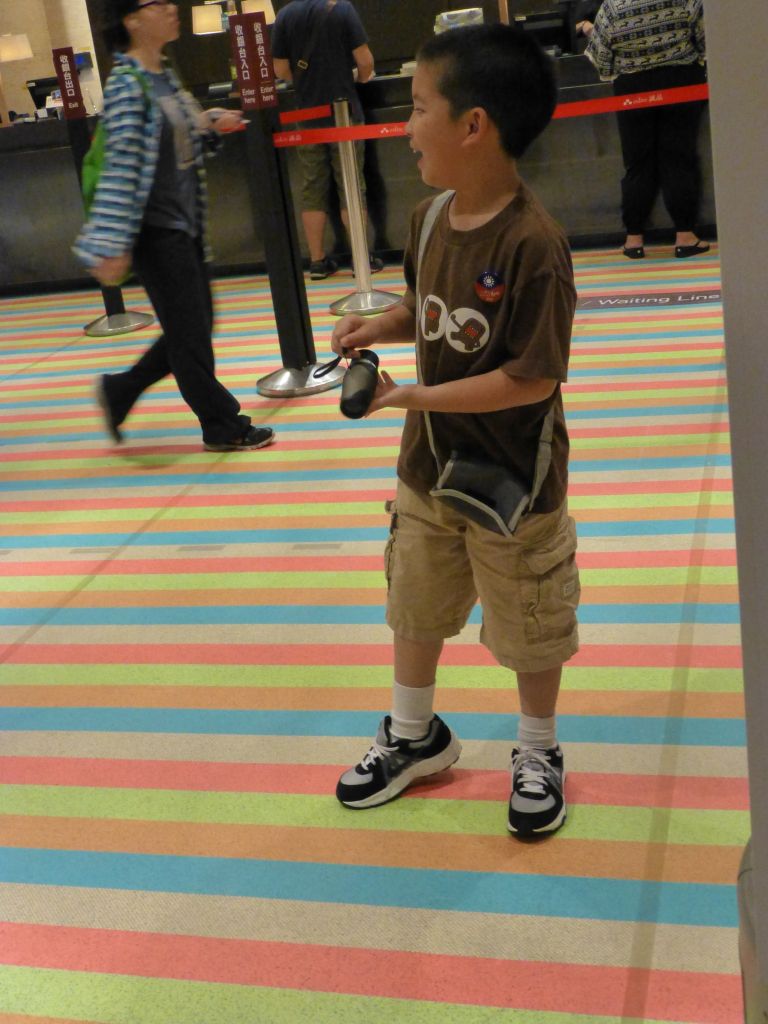 The floors as well.
The elevator.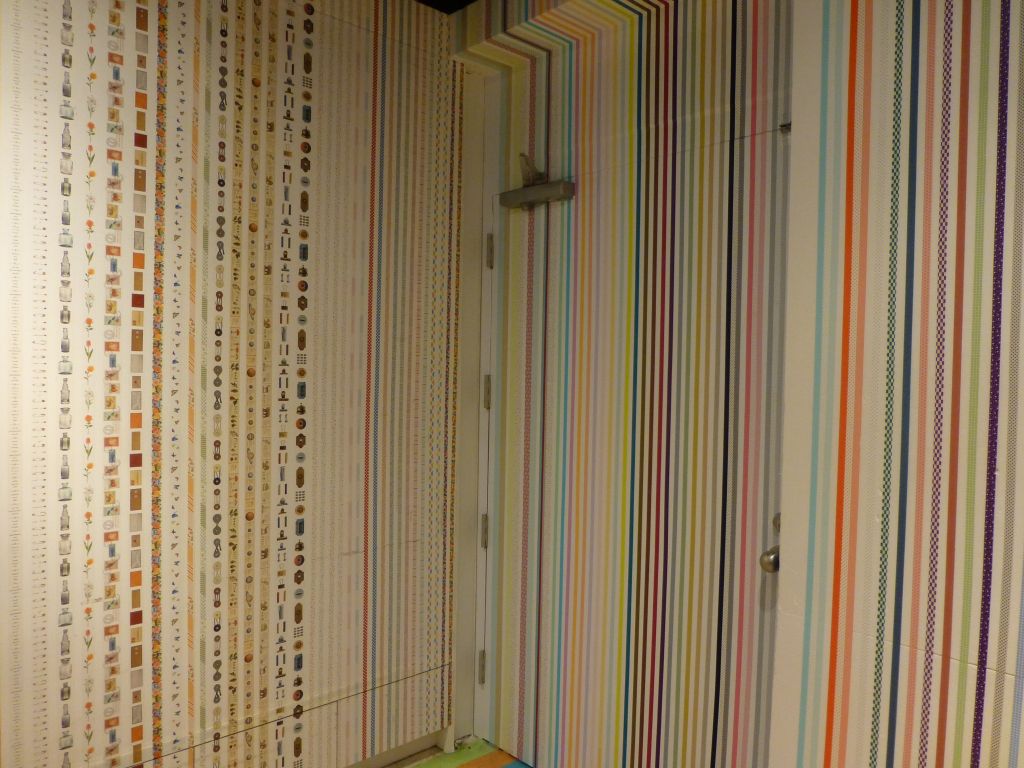 One corner was lined with all the different patterned and solid tapes MT has (this was not all of them)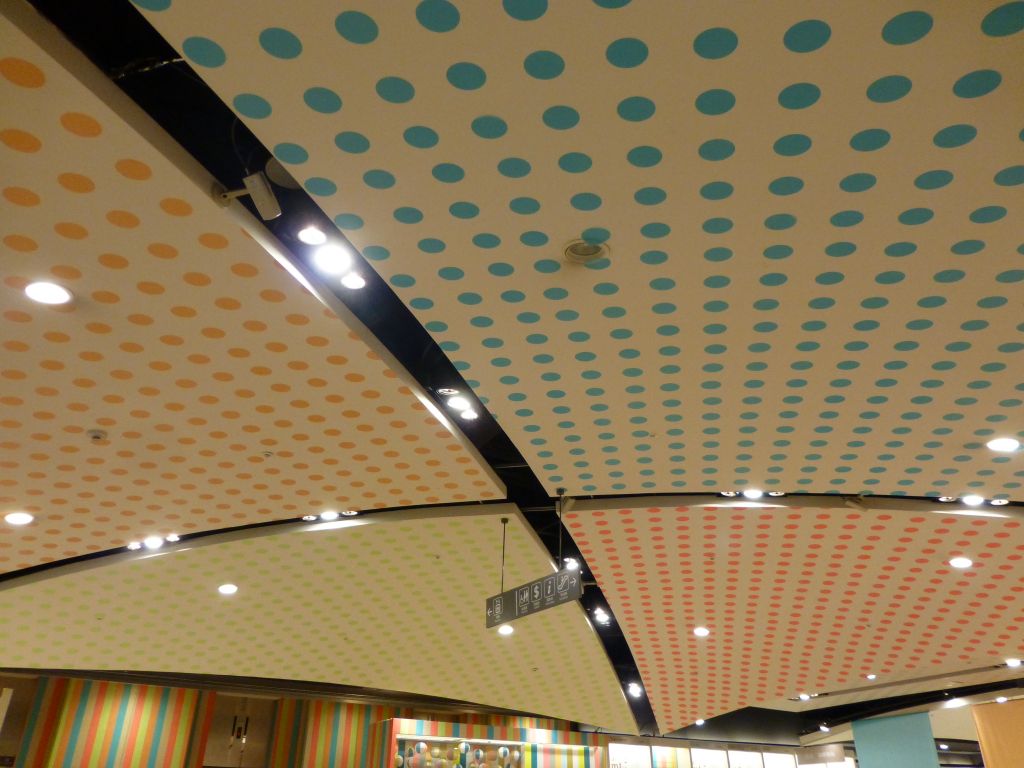 The ceiling.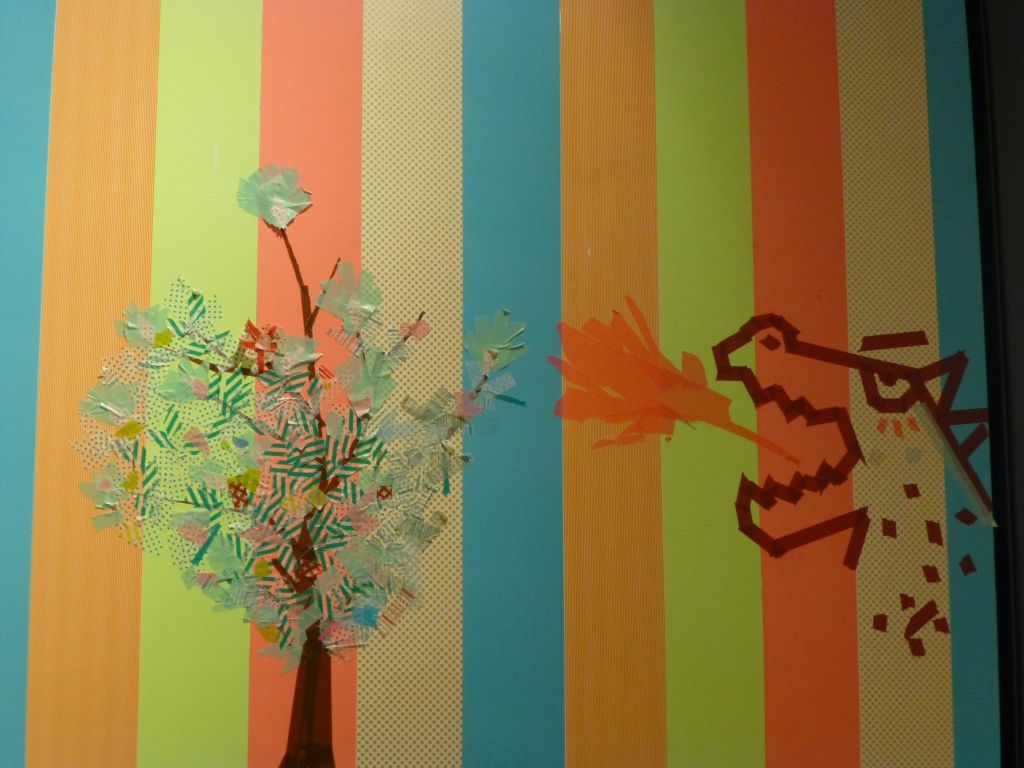 A tree and dragon on one of the walls.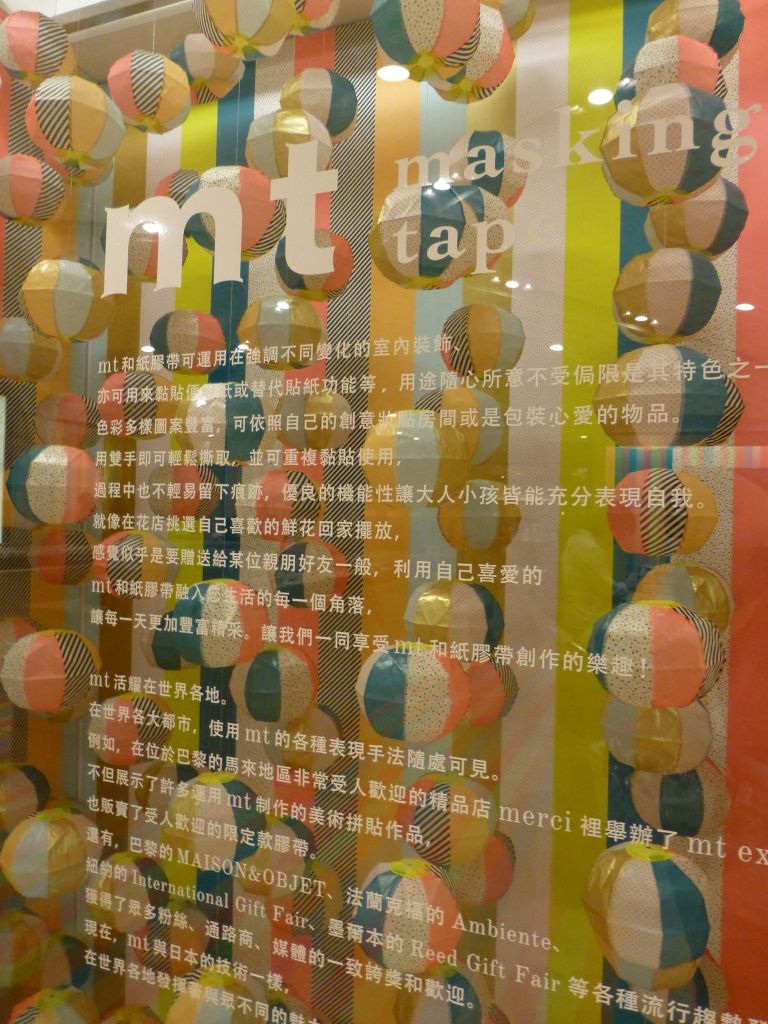 A window display.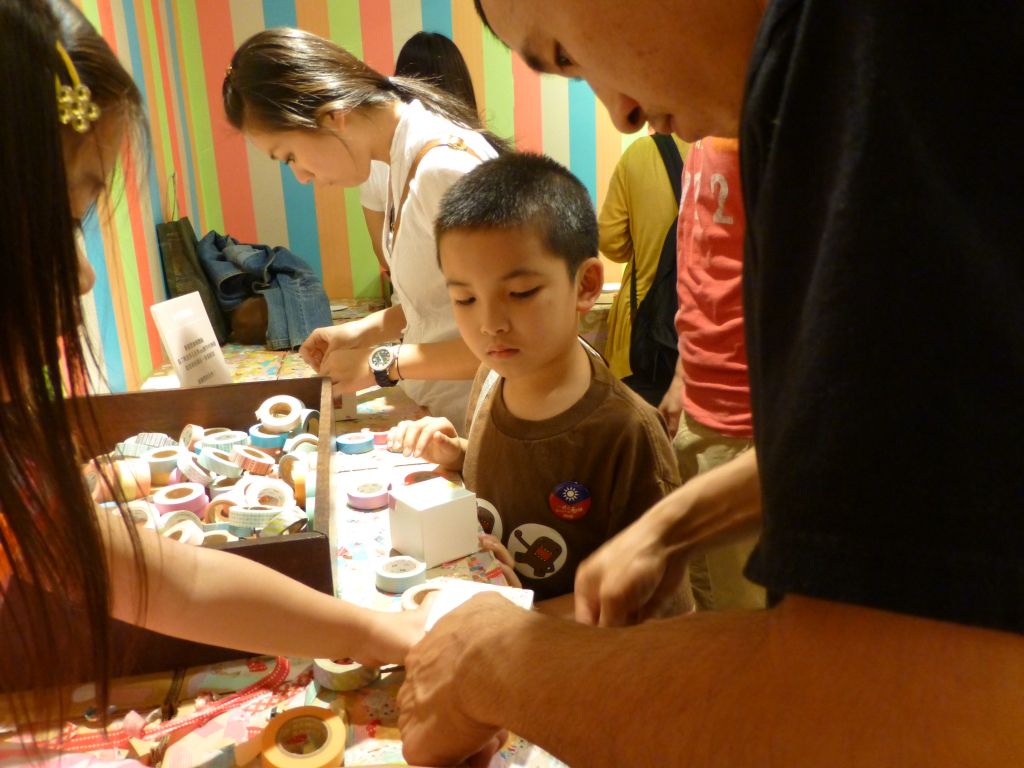 There was an area to decorate your own little box with masking tape.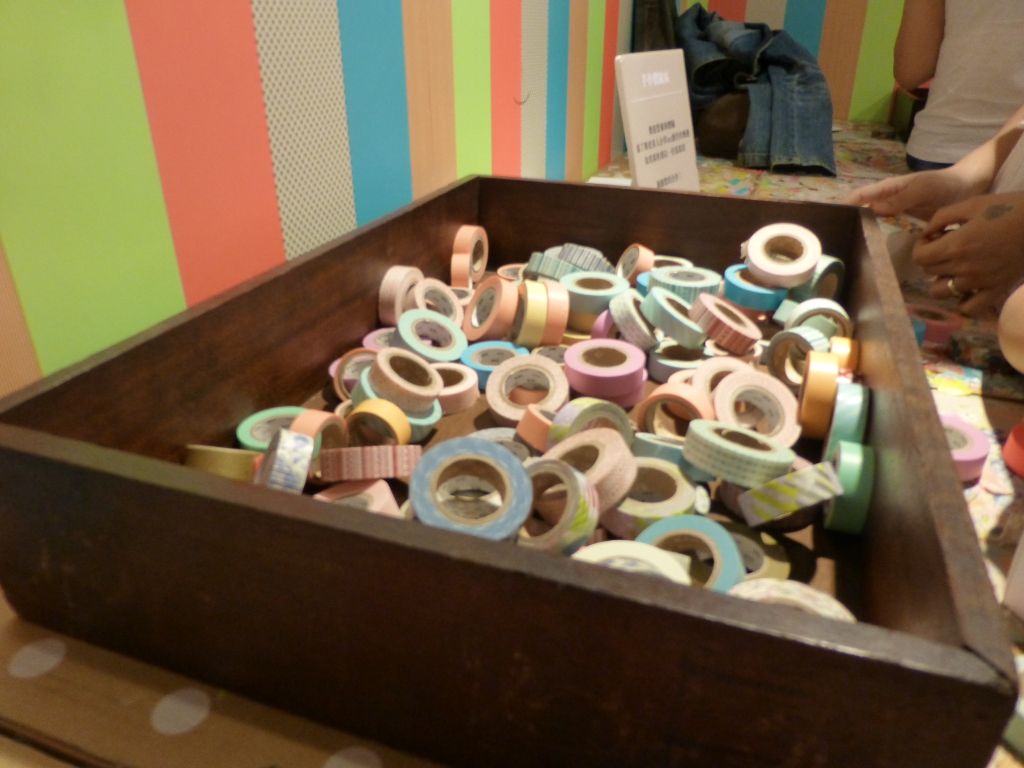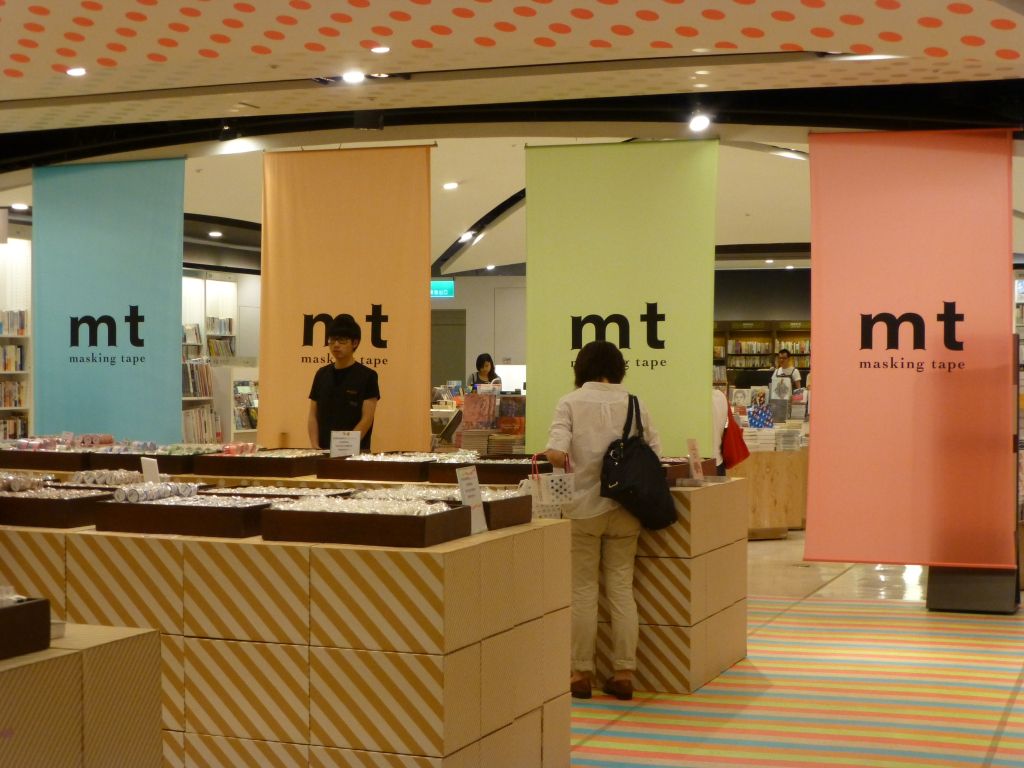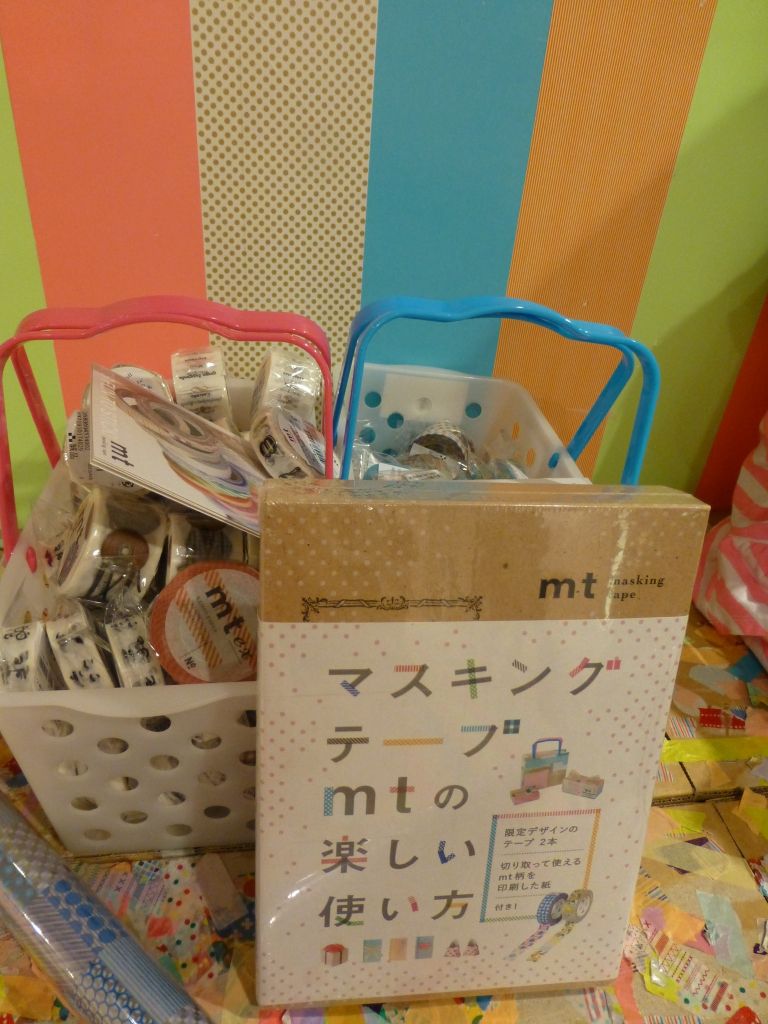 Sone of what I brought back! More posts to come!